Redeemer is a family home for the presence of God. We love doing what the Father does by staying connected to Jesus, the Word, the Spirit, and prayer - transforming us from the inside out. We are a presence driven church, meaning we prioritize God's presence over our plans or preferences. Our great prayer is that God's kingdom would come and his will would be done on earth as it is in Heaven. Due to COVID-19 all indoor events are postponed until further notice. We will continue to have our weekly worship service live streamed on our YouTube channel, and will keep our page updated as we move forward!
CHRISTMAS EVE SERVICE: Thursday, Dec. 24, 6 PM. Unless weather is too harsh, we will do the Christmas Eve service outdoors (in our cars). This week our staff met to plan this. The details are:
5:30 – 6 – you may come to the main entrance (in your cars) and place your gift for the Savior (to our missionaries) in the offering basket, pick up communion cups/wafers, and – if you have kids – pick up a flashlight for each child that is with you (a little gift for them).

Then, our ushers will help you find a parking space in the east lot, facing the outside door to the sanctuary.

We will have a small PA set up with a microphone. We're also trying to get this on a radio station so you can listen in your car.

We'll listen to the Christmas story read by Tim, and sing "O Holy Night" led by me and Linda.

We'll take communion together in our vehicles.

Then, we plan on turning the parking lot lights off, and turning on our flashlights, as we sing "Silent Night."

Then, please join Linda and I, as we lead a vehicle parade through the evergreen neighborhood, shining our lights, and wishing the neighborhood a "Merry Christmas!"

All this will conclude by, or before, 7 PM.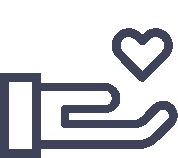 "Glorify God with all your wealth, honoring Him with your very best, with every increase that comes to you."